Sponsored by 89.3 The Current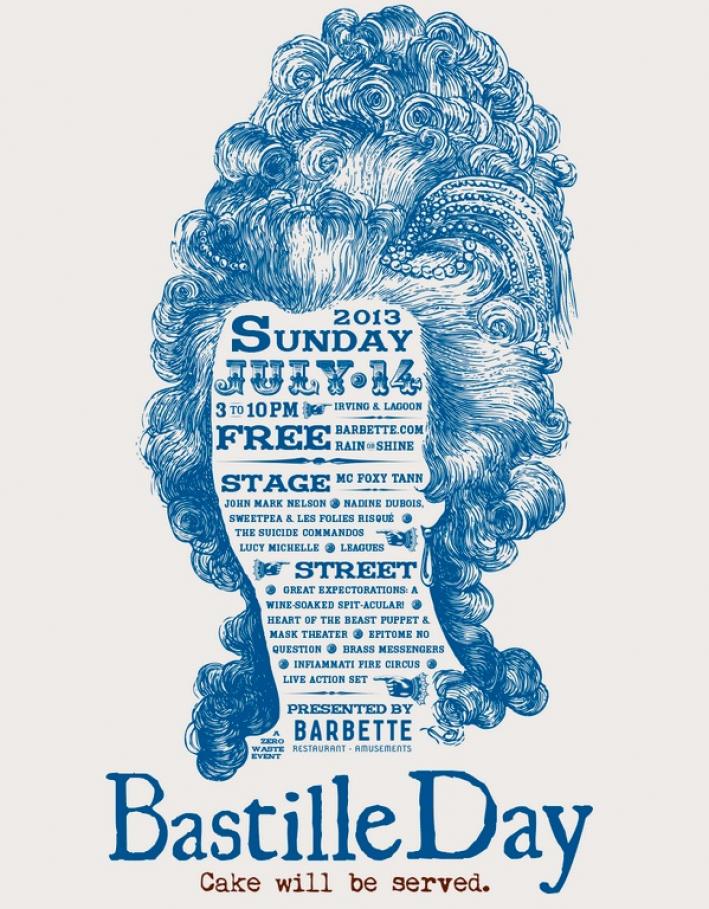 The complete Bastille Day Block Party lineup:
3-3:40 p.m. John Mark Nelson
Street: Great Expectorations: A Wine-Soaked Spit-Acular!
3:55-4:35 p.m. Lucy Michelle
Street: Great Expectorations: A Wine-Soaked Spit-Acular!
4:50-5:15 p.m. Les Folies Risque
Street: Epitome No Question
5:30-6:10 p.m. Suicide Commandos
Street: Epitome No Question
6:25-6:45 p.m. Live Action Set
Street: Epitome No Question
7-8 p.m. Leagues
8:15 p.m. Brass Messengers
9 p.m. Infiammati Fire Circus
A portion of the event proceeds will benefit People Serving People. The organization provides emergency shelter to 99 homeless families every night in Hennepin County. Located in Downtown Minneapolis, this 10-story building is essentially a hotel whose primary form of hospitality comes in helping families to overcome homelessness. The heart and soul of People Serving People's work is the time spent on strengthening the futures of the 200+ children at the shelter every day – through early childhood education, healthy meals, volunteer readers and tutors, healthcare, family activities, school transportation, and stabilization of family life. Everyone deserves to have a place to call home – and People Serving People depends on the community's support to help families find their way home.
www.peopleservingpeople.org
Eureka Recycling, a local nonprofit waste-reduction organization, is proud to partner with Barbette to make the block party a zero waste event again this year! Through careful planning and the participation of everyone attending, this event can generate no waste. By eliminating, reusing, recycling and composting all the discards generated here, we are greatly reducing our impact on the environment!
www.eurekarecycling.org.
---