Neko Case
Sponsored by 89.3 The Current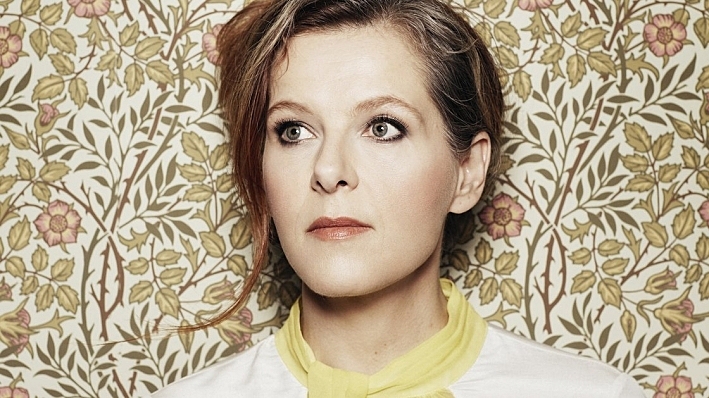 Many think twice Grammy-nominated Neko Case started out in music with the Canadian pop outfit the New Pornographers, but she was around a bit before. Neko joined the Vancouver, BC-based trio Cub as a touring drummer back in the mid-90s and later formed the band Maow with Tobey Black and Corrina Hammond before starting her solo career with her Mint Records debut, the Virginian, and recording the Juno-award winning debut Mass Romantic with the New Pornographers. The Washington-bred singer, songwriter and producer claims no genre, nor utilizes any classic formula for her songs and vocal arrangements. More than anything, Neko thrives in the empty spaces in between the music. Neko's developed a sound all her own: a mix of country, gospel, torch, and pop have won her critical acclaim and countless devotees.
On September 3, 2013, Anti- will release Neko Case's first album in over four years, The Worse Things Get, The Harder I Fight, The Harder I Fight, The More I Love You. It's Neko's most precise, urgent record to date, marked by a melodic immediacy, a loving embrace of the big rock gesture, and a lyrical frankness typified by first single "Man," in which she warns "I'm a man...you'll deal with me directly." "My brain wilderness is more dense and dangerous than I thought," says Case. "It was an embarrassing and hilarious march, but I now feel like a more streamlined being. It's a good feeling. Four years of my life took ten years hostage, then gave me back twelve."
The album was executive-produced by Case and recorded at Wavelab in Tuscon, as well as Portland, Los Angeles and with Phil Palazzolo in Brooklyn. Tucker Martine, Case and Darryl Neudorf mixed the album, with backing by guitarist Paul Rigby, bassist Tom V. Ray, vocalist Kelly Hogan and multi-instrumentalist Jon Rauhouse. Other guests include M. Ward, Steve Turner, Howe Gelb, and members of The New Pornographers, My Morning Jacket, Calexico, Los Lobos and Visqueen. In addition to eleven new songs written by Case, The Worse Things Get features a cover of "Afraid" by Nico. Case's 2009 album Middle Cyclone was the best-reviewed and fastest-selling of her career to date. It debuted at #3 on Billboard Top 200 and earned two Grammy nominations. NPR hailed Case as "one of the most memorable and seductive voices in music" while The New York Times Magazine said "her voice is a force of nature" and Rolling Stone called her "indie's greatest singer."
18+
---