Rock

Okkervil River
Sponsored by 89.3 The Current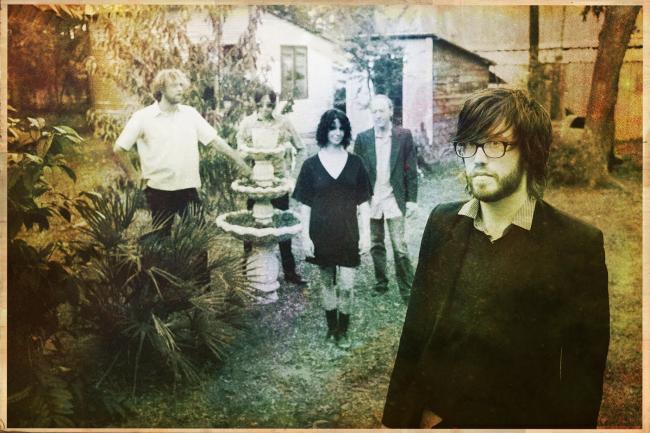 Tickets
$17.00, advance
$20.00, doors
The goal was to push my brain to places it didn't want to go. The idea was to not have any idea – to keep myself confused about what I was doing," frontman Will Sheff says about Okkervil River's newest album. "I produced it myself so that I could extend the songwriting process all the way through to the very last second of recording, so the songs would never really stop changing." The resulting record, I am Very Far, is a startling break from anything this band has done before. By turns terrifying and joyous, violent and serene, grotesque and romantic, it's a celebration of forces beyond our control.
When Okkervil River released their breakthrough Black Sheep Boy in 2005, Uncut wrote that "Sheff's novelistic lyrics and the dexterous blend of country, folk and nervy indie-rock suggest a band approaching the peak of their powers." A New York Times piece on their 2007 follow-up The Stage Names (and its companion album The Stand Ins) echoed, "Sheff writes like a novelist," and Pitchfork called him, "One of the best lyric-writers in indie rock." But on I am Very Far, Sheff emerges not only as a songwriter of the highest caliber, but a producer and arranger of singular vision. Abandoning the tidy conceptual arcs of Okkervil River's previous albums, I am Very Far is a monolithic, darkly ambiguous work, one that doesn't readily offer up its secrets.
Work on I am Very Far started in early 2009, after a year spent on the music of others. Sheff contributed vocals to The New Pornographer's album Together, wrote a song for Norah Jones' The Fall, produced an upcoming album for Brooklyn-based Bird of Youth, and helmed the Roky Erickson record True Love Cast Out All Evil, for which his album notes received a GRAMMY nomination. "I'd never worked with Roky before and never produced someone else's record before. It was a life-changing experience," Sheff recalls, "When it was over I felt both completely drained and completely inspired." Immediately upon wrapping up work and leaving Erickson's company, Sheff drove to his home state of New Hampshire for lengthy isolated writing sessions. "I wanted to go back home and re-start writing again, like I'd never written a song previously," he says, "and I wanted the music and lyrics to be both completely wedded together and a little bit beyond my control. I kept trying to write from the state of mind of someone who had just been born, that feeling of being very young and being aware of not existing before a certain moment, which is a feeling I remember having as a kid."
What can listeners expect? Richer and weirder than The Stage Names and deeper and moodier than even Black Sheep Boy, I am Very Far is dense, fragmented, opaque. A reverie of uncertainty, it feels at once disorienting and oddly familiar, threatening and friendly. Okkervil River have thrown away all maps and compasses but they continue to chart their way, unblinking, toward destinations unknown.
18+
---