Benefit

Drone Not Drones
Sponsored by 89.3 The Current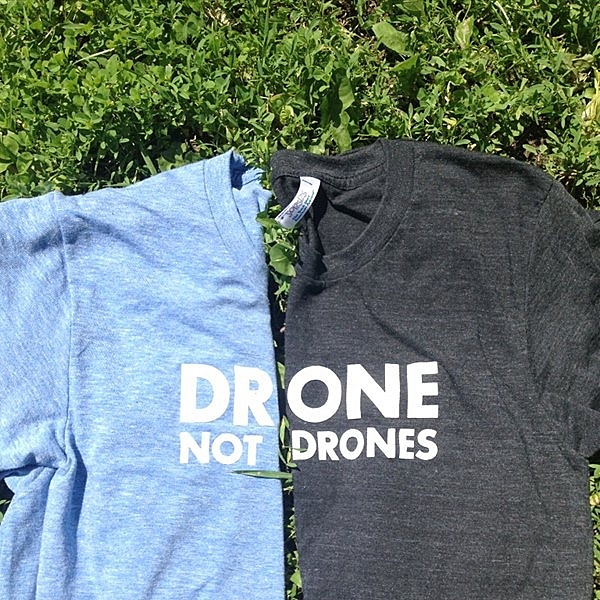 Tickets
$10.00, advance
$20.00, doors
Musicians from across genres and across Minnesota come together to create a 28-hour drone of unified sound and to raise money for Doctors Without Borders.
Come by before work, after work, or both. Bring a pillow or blanket to make yourself comfortable. Spend the night with us. Be part of a unique experience and support a worthy and just cause.
Check dronenotdrones.com leading up to the event for more information on who is playing when, where to find meals nearby, and other updates.
Wikipedia says "Drone music is a minimalist musical style that emphasizes the use of sustained or repeated sounds, notes, or tone-clusters – called drones. It is typically characterized by lengthy audio programs with relatively slight harmonic variations throughout each piece compared to other musics."
We don't have the right words to stop "targeted killings" or "collateral damages" or "illegal assassinations." All we can do is drone on and on about it...
Tentative Musicians/Bands
Low
Paul Metzger
Tim Kaiser
Zak Sally
Martin Dosh
JT Bates
Andrew Broder
Jeremy Ylvisaker
Prairie Fire Ladies Choir
Peace Drone (duo from Flavor Crystals & Magic Castles)
Chris Rose aka Robust Worlds
Nate Nelson aka American Cream
Kevin Cosgrove aka Transitional Species
Matthew Saint-Germain
Noise Queen Ant
Nathan Grumdahl
John Zuma Saint-Pelvyn
Dirty Knobs
Kvarteto Improvizi
Secret Colours (Chicago)
Chatham Rise
(ALANS)
DT Phone Drone
Antiartica
Visions of Christ
Other representation from:
Sativa Flats
Marijuana Deathsquads
The Cloak Ox
4 on the Floor
Food Pyramid
Flavor Crystals
Magic Castles
Seawhores
Daughters of the Sun
STNNNG
Take Acre
Skoal Kodiak
Thunderbolt Pagoda
The Chambermaids
Teenage Moods
Teenage Strangler
Bombay Sweets
Signal to Trust
Prissy Clerks
BNLX
Spaghetti Western String Co.
Painted Saints
Halloween, Alaska
and more
---