The National perform in studio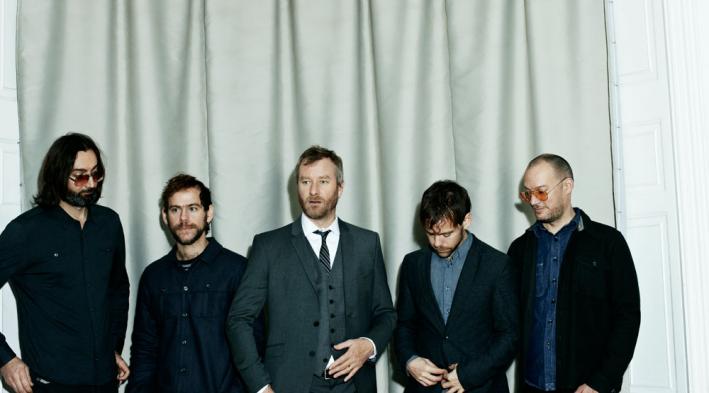 It wasn't until they moved to New York City from Cincinatti that the members started playing together. The group joined Danny Sigelmann in the Current studios to perform and discuss life in a band with your brother.
Songs: "We're All Looking For Astronauts," "Lit Up," and "Daughters Of The SoHo Riots"
Guests
Resources
Related Stories
The National perform in The Current studios Brooklyn-via-Ohio quintet The National have been peddling their slow-burning, epically emotional brand of indie-rock to growing acclaim for the last decade.
The National: 'We've Earned Our Stripes' Singer Matt Berninger discusses'Trouble Will Find Me,' being in a band of brothers, how his own brother inspired "I Should Live in Salt," and his own sheepish attitude toward the band's recent success.
The National perform in the Current studio Described as darkly melodic, The National originated in Cincinnati, but came together in Brooklyn. They have recently released Boxer, their follow-up to their 2005 release Alligator.