Atmosphere performs in studio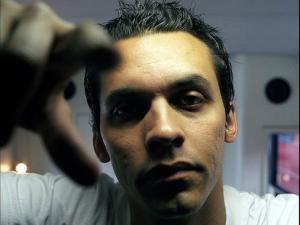 Slug of Atmosphere joined Mary Lucia in the Current studios to perform songs from his latest album, You Can't Imagine How Much Fun We're Having, that is once again putting Atmosphere and local hip hop label Rhymesayers at the forefront of the hip hop scene.
Songs: "Always Coming Back Home to You," "Panic Attack," "Smart Want Crazy," and "Say Hey There"
Guests
Resources
Related Stories
Atmosphere performs in The Current studios Rapper Slug from Atmosphere thinks that he might be becoming better at promoting records than making records. The new full-length album, "When Life Gives You Lemons..." comes out April 22, 2008 after a plethora of EPs and an internet-only album have released within the past year.
The Current Fakebook with Chuck D Host Mary Lucia welcomed Public Enemy founder, writer and activist Chuck D to the Current Fakebook at the Fitzgerald Theater on Saturday, April 19, 2008.