Undertow Orchestra - Live in studio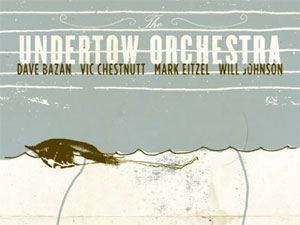 Undertow Orchestra is made up of four of today's most under the radar yet prolific singer-songwriters: David Bazan of Pedro The Lion and Headphones, Vic Chestnutt, Mark Eitzel of American Music Club, and Will Johnson of Centro-matic. Johnson's Centro-matic band mate Scott Danbom joined the Orchestra on piano and violin.
They stopped by The Current for a performance and interview with Steve Seel before their Feb. 19 show at First Avenue.
Songs performed:
"Closing Down My House" featuring Will Johnson
"Bands With Managers" featuring David Bazan
"The Pool" featuring Vic Chestnut
Web only: "My Pet Rat, St. Michael" featuring Mark Eitzel
Resources
Related Stories
4 Photos
Vic Chesnutt is a prolific solo artist and a member of the Undertow Orchestra

(Undertow Music

)

Mark Eitzel is a solo artist and frontman for American Music Club, as well as and a member of the Undertow Orchestra.

(Undertow Music

)

Dave Bazan is the frontman for Pedro The Lion, Headphones, and is a member of the Undertow Orchestra.

(Undertow Music

)

Will Johnson is the lead singer for Centro-Matic, South San Gabriel, and the Undertow Orchestra

(Undertow Music

)
View 3 more photos