Sia performs live in studio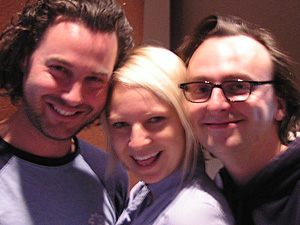 The former back-up singer for the U.K. band Jamiroquai released her first solo single "Taken for Granted," in early 2000. She has followed up with the release of "Healing Is Difficult" in 2002 and "Colour the Small One" in 2004.
Sia performed a couple of her songs from her solo release, as well as two covers - including a song from a band she lends her vocals to, Zero 7. She sat down with Steve Seel to chat about writing music through a dark period in her life and singing "You're the One I Want," with Beck.
Songs performed: "Don't Bring Me Down," "I go to Sleep," "Breathe Me," and "Distractions."
Guests
Resources
Related Stories