The Editors performs live in studio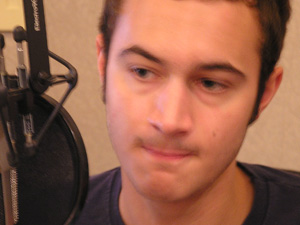 After successful performances at the 2006 South by Southwest music festival, the Editors have remained in high demand while touring the United States.
Their debut CD "The Back Room" was released in July 2005 however, it wasn't released in the United States until March of 2006.
Songs performed: "All Sparks," "Bullets," and "Munich."
Guests
Resources
Related Stories