Claudia Schmidt - in studio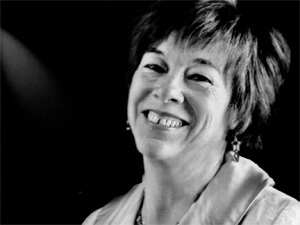 "There's no tenure in this business." says Claudia Schmidt. The Michigan-based singer songwriter has been very busy writing, recording, and traveling lately. Her latest release is "Spinning" which she says is her first "folk" album in a long time.
Folk music is indeed her base, but her other recordings have also touched on swing, jazz, blues, and even spoken word.
Songs performed: "Having a Drink With Jane,"
"Fanfare For Forsithia/Sue, My Psychic Friend," "Your Love," and "Coyote."
Guests
Resources
Related Stories