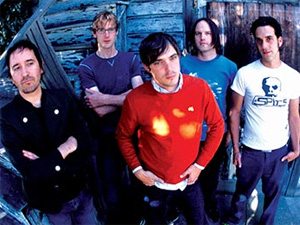 San Francisco-based Film School has a flair for majestic swirls of layered guitar and keyboards, which they juxtapose with driving, and sometimes jagged, melodies.
The band feature members Krayg Burton (vocals/guitar), Nyles Lannon (guitar/vocals), Justin LaBo (bass), Donny Newenhouse (drums) and Jason Ruck (keyboards).
They were in the Twin Cities to play the 400 Bar in support of their new self-titled CD and stopped by The Current for a live In-Studio performance and conversation with Steve Seel.
Songs performed: "Like You Know," "Activated," and "
Sick of The Shame."
Resources
Related Stories