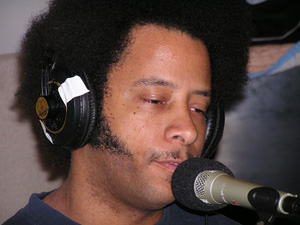 The Coup rose to notoriety in 2001 when the cover of their album "Party Music", created in March, depicted an exploding World Trade Center and launched the band into political notoriety. But don't be fooled: The Coup draws from the rich funk and hip-hop tradition of their native Oakland to craft a catchy and soulful sound transcends the merely political.
In an interview with Mark Wheat, The Coup frontman and rapper Boots Riley talks with humor and passion about the controversy, as well as his own musical philosophy of gearing an album toward the audience's hundredth listen.
Songs performed: "Show Your Ass," "Laugh/Love/F**k," and "Five Million Ways To Kill A CEO/Gunsmoke"
Resources
Related Stories