Rani Arbo and Daisy Mayhem - in studio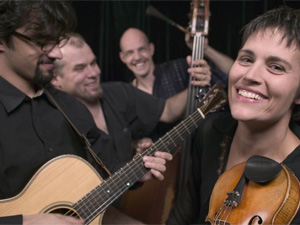 Rani Arbo and Daisy Mayhem are Signature Sounds recording artists from the east coast who have molded their sound from years of experience in different musical genres including swing, bluegrass, rock and blues. They were in Minnesota recently and made their first live appearance on The Morning Show with Dale and Jim Ed.
Songs performed: "Turtle Dove," "I Do My Crying at Night," "O Death."
Guests
Resources
Related Stories