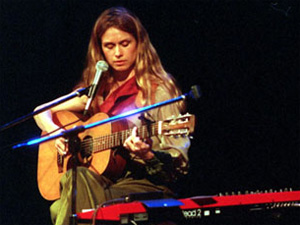 Singer/songwriter Juana Molina is best known in South America as a comedic television actress, but her unique, surprising, and atmospheric songs have brought her comparisons to Bjork, Lisa Germano, and Beth Orton.
While always maintaining a level of intimacy, much of her previous work has incorporated heavy production values and electronica. Her most recent album, Son, is a return to her acoustic roots.
Songs performed: "Un Beso Llega," and "La Verda."
Guests
Resources
Related Stories