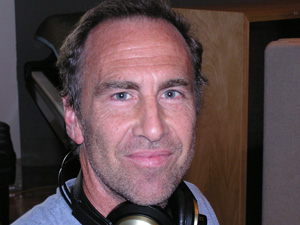 Tim O'Reagan is best known as the drummer for the Jayhawks, but he also writes songs, sings, and plays guitar.
He's been with the Jayhawks for a decade now, but they are on hiatus so O'Reagan has plenty of time to work on his own tunes. His debut self-titled debut album features other members of the Jayhawks and O'Reagan's parents on violin and whistle.
He brought bassist Jim Boquist along to play a few of the new songs for Mary Lucia.
Songs performed: "Plaything," "These Things," and "Tampa to Tulsa."
engineer: Sam Keenan
Guests
Resources
Related Stories