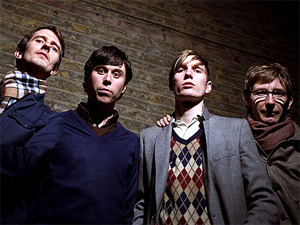 The Rakes don't allow themselves to be influence by a single genre, but rather by all of them. To paraphrase the band: If they like it, they'll incorporate it. What comes through is some surprising complicated and interesting music, all of which is a good listen.
The stopped by the studio to talk with Mary Lucia about the World Cup, literature, and touring.
Songs performed: "Twenty-Two Grand Job," "The World Was A Mess But His Hair Was Perfect," and "Work, Work, Work."
Guests
Resources
Related Stories