The Alarmists - in studio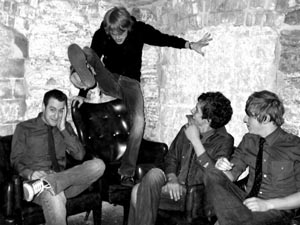 The band features Joe Kuefler (keyboards), Eric Lovold (guitar & vocals), Ryan Mach (drums) and Ryan McMillan (guitar).
They just released their debut CD, "A Detail of Soldiers" on their new independent label, Instrument Control Records which was recorded in their own studio Instrument Control Studios.
They stopped by The Current on Friday, July 7, before their performance at the 400 Bar to perform and chat with Mary Lucia.
Songs performed: "Some Things Never Stop", "She Will Love Again", and "Light A Smoke."
Guests
Resources
Related Stories