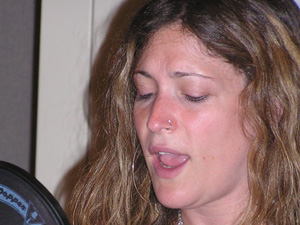 Sam Shaber is back in the area and she has a new album in tow. She's been putting on the miles since the last time she visited the Morning Show studio and even moved from New York to L.A.
Her latest album is a live recording done at a club in Chicago. The record is called "In My Bones" and it consists of songs requested by fans in advance. Sam stopped by the studio on her way through and sang some new songs for Dale and Jim Ed.
Songs performed: "Japanese Tea Garden," "In My Bones," "Jersey to O.C.," "Cryin' Shame."
Guests
Resources
Related Stories