Buzzcocks perform live in studio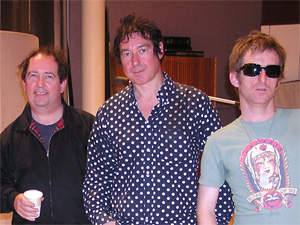 Formed in 1975, the Buzzcocks were one of the most influential bands to emerge in the world of punk rock. Along side other musical icons such as Joy Division and the Stone Roses, the Buzzcocks helped establish Manchester as one of the biggest punk rock cities in England. Over the years, their music has proven to be incredibly significant.
Due to a cut back of support from their label, The Buzzcocks broke up in 1981. After a few attempts at solo careers, the Buzzcocks reemerged in 1989 with a new band line up and their fourth full-length release. They are now on their seventh album, "Flat-Pack Philosophy" released on Cooking Vinyl Records.
Songs performed are "Sell You Everything", "Love You More" and "Flat-Pack Philosophy."
Guests
Resources
Related Stories