Los Amigos Invisibles perform in studio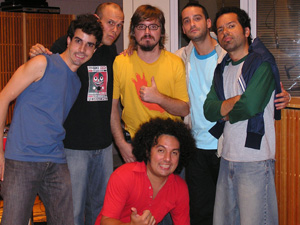 David Byrne of the Talking Heads discovered the infectious Latin dance beats of Los Amigos Invisibles after the band had moved from its native Venezuela to New York City.
Four albums, ten years, and several thousand miles later, the band is now touring to support their newest release Superpop Venezuela.
Songs performed: "Yo No Se," "No Facil Anar," and "All Day Today."
Guests
Resources
Related Stories