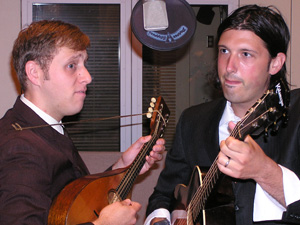 They have the sound AND the look, but you'd think they were pulled from a time capsule. The Get Up Johns are a Twin Cities duo that loves old time country gospel and folk and remind many of the Louvin Brothers, perhaps the most well-known of the "brother groups".
Joshua Wenck and Jake Hyer just released their first CD, "Trouble in Mind" and they stopped in the Morning Show studio to play some songs and chat with Dale and Jim Ed.
Songs performed: "Deep Blue Sea," "Guns to Carry," "Midnight Special," "Meet Me By the Moonlight."
Guests
Resources
Related Stories