Bonnie "Prince" Billy performs in studio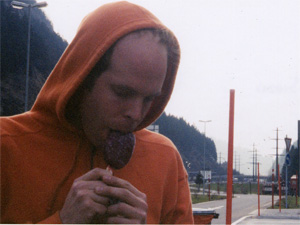 Will Oldham - aka Bonnie 'Prince' Billy - doesn't like sleeping with doors closed, and he doesn't like being too far from the ocean.
Nevertheless, the introspective singer-songwriter stopped in the Twin Cities along his tour of record stores to talk with Mark Wheat about his work as an actor and a musician, including performing in the acclaimed new film "Old Joy" and helping Johnny Cash record a cover of one of his songs. Oh, and he's shaved his trademark beard.
Songs performed: "Ebb Tide," "His Hands," and "Goodbye, Dear Old Stepstone."
Guests
Resources
Related Stories