Ghostland Observatory - in studio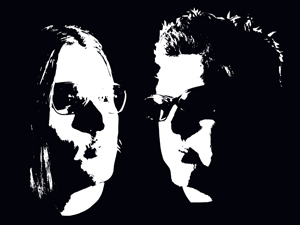 Thomas Turner and Aaron Behrens are the duo that makes up Ghostland Observatory.
Behrens' vocal style and stage performances are unique and uncompromising, and he has drawn early comparisons to Freddie Mercury and Prince. Turner is heavily influenced by electronic artists such as Daft Punk and Green Velvet, as well as rockers such as The Animals, David Bowie, and The Clash.
With their blend of electronics, drums, guitar and vocals, they have emerged with a sound that is the culmination of past influence and present inspiration.
They stopped by the Current studio for a live performance and chat with Steve Seel before their show at The Varsity.
Songs performed: "Vibrate," "Sad, Sad City," and "Midnight Voyage."
Guests
Related Stories