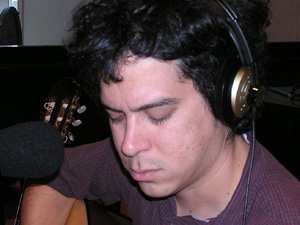 M. Ward doesn't like to discuss the meanings of the songs he writes; he prefers the songs to speak for themselves. Luckily, the Portland-based singer's songs have a lot to say about subjects from love to the state of America.
While his fragile, raspy voice remains the same, Ward added a full band and guest artists to his latest CD for Merge Records. He was joined in the studio with guitarist Mike Coykendall.
Songs performed: "Eyes on the Prize," "Today's Undertaking," "Magic Trick."
Resources
Related Stories