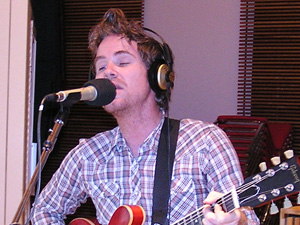 The 88 are not just great at writing and performing great, old-fashioned pop songs. They're also really nice guys. When they swung by The Current studios, two teenage fans were invited by by the band to watch the session with a mom in tow; the band members spent a half-hour chatting with the kids and their chaperone. And that was despite being a little worn out after driving for 8 hours from Winnipeg.
The charming fellows brought their tight harmonies to MPR's Maude Moon Weyerhaeuser and chatted with Mary Lucia about making it without a big label behind you and why they have no interest in being actors.
Songs performed: "Nobody Cares," "Coming Home," and "Not Enough."
Guests
Resources
Related Stories