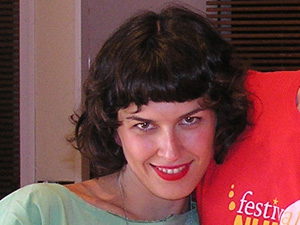 Cibelle makes use of a variety of elements to create unique, imaginative and enchanting pieces of music. Including; acoustic instrumentation, electronic processing, noise guitars, children's toys, and pure melodies carried by her unmistakable moving voice.
With a new CD, "The Shine Of Dried Electric Leaves," Brazilian born Cibelle was in the Twin Cities for a show at The Dakota Bar & Grill. She stopped by the Current studios with her band members for a live in-studio performance and interview with Steve Seel.
Songs performed: "London London," "Minha Nequinnha," and "Naite De Carnival."
Guests
Resources
Related Stories