Tobias Froberg exports the new sound of Swedish folk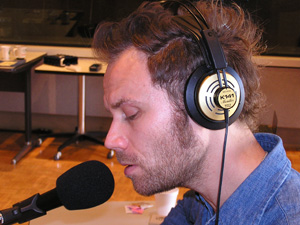 There's a strong affection for folk music in Scandinavia these days. New folkies Ane Brun, Nicolai Dunger, and Jose Gonzalez have been out on tour around the U.S. this year. Now add Tobias Froberg to the list of singer-songwriters from northern Europe. The Stockholm-based singer even worked with the same producer as Ane Brun.
He stopped by the Maud Moon Weyerhauser studio to talk to Mark Wheat, play guitar and the piano and sing some songs from his latest release.
Songs performed: "For Elisabeth Wherever You Are," "Grace" and "God's Highway"
Guests
Resources
Related Stories