Eric Bibb turns the blues upside-down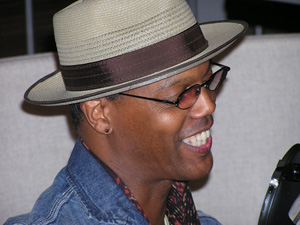 "Upside-down blues." That's what Eric Bibb says he does--blues that don't talk about life's problems as much as they do life's joys.
It's a tall order and Bibb is up for it. He's been playing for decades, both in the States and in Europe and the U.K., where he lives today.
He's in the States on tour playing songs from his latest CD, "Diamond Days." Bibb stopped by The Morning Show to chat with Dale and Jim Ed.
Songs performed: "Still Livin' On," "The Cape" and "Connected."
Resources
Related Stories