Pete Morton performs live in studio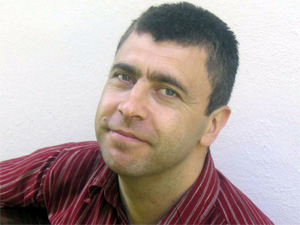 Pete Morton claims he can play The Ramones songs faster than The Ramones. At least, he claims it in one of his songs. His background is in rock-and-roll, but he's a busker now: a singer-songwriter from England, living and writing songs on the road. His latest record is "Flying an Unknown Flag."
He passed through Minnesota this week and found time to visit with Dale and Jim Ed on the Morning Show and even premier a new song ... finished the morning of the interview.
Songs performed: "Great Gold Sun," "Good Enough For Me," and "Harvest."
Guests
Resources
Related Stories