Grizzly Bear performs in studio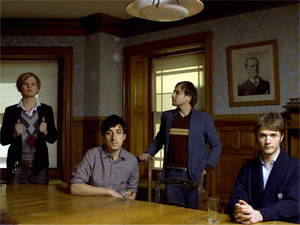 What started out as a Edward Droste's post-relationship home-recording session has turned into the multi-instrumental band Grizzly Bear. They like to approach all of the songs as stories, from prologue to completion.
They were in town to support their album "Yellow House."
Songs performed: "Plans," "Shift," and "Knife."
Guests
Resources
Related Stories