Bettie Serveert performing in studio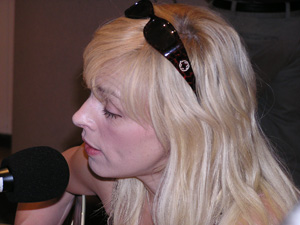 The Dutch band Bettie Serveert has never toured to Africa, Australia, and or South America but they estimate they've been to the Twin Cities nine times.
This tour they've stripped down their sound; they're playing all their softer songs and have re-arranged their more rocking numbers to make them fit in the with the new sound. They visited the Maud Moon Weyerhaeuser to talk to Danny Sigelman about how to make a band last 15 years.
Songs performed: "Hell is Other People," "White Dogs" and "Storm."
Guests
Resources
Related Stories