Matt Pond PA performs in studio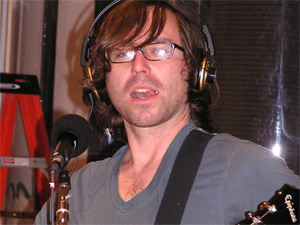 Matt Pond is a man. Matt Pond PA is a band. The band always includes a singer named Matt Pond, but the rest of the roster changes frequently. Despite their name, the band calls now NY home now, not PA.
The current incarnation - which includes a cello - stopped by the Maude Moon Weyerhaeuser studio to meet up with Mary Lucia.
Songs performed: "Halloween," "Is It Safe," and "From Debris."
Guests
Resources
Related Stories