Claudia Schmidt performs in studio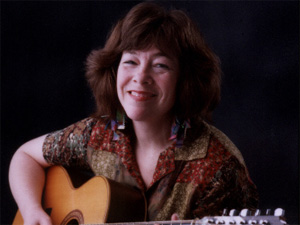 She's almost run the whole musical gamut: from folk to poetry to blues to swing and now, Jazz.
Singer-songwriter Claudia Schmidt was in town last May for a gig with a jazz group at the Dakota. The date resulted in a live recording which has been mastered and is being released at the Dakota this month.
Claudia and the Dean Magraw Quintet were in the Morning Show studio to visit with Dale and Jim Ed and play some songs from the new recording.
Songs performed: "'Tis Autumn," "Another Love Gone Bad," and "Midnight Sun."
Guests
Resources
Related Stories
Claudia Schmidt - in studio Claudia Schmidt says that there's "no tenure in this business," and she's been very busy writing, recording, and traveling lately.