Heartless Bastards perform in studio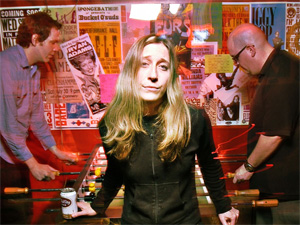 Heartless Bastards are a power trio whose members have taken a no-frills approach to life and music.
After a move from Dayton, Ohio to Cincinnati, singer, guitarist, and principal songwriter Erika Wennerstrom met bassist Mike Lamping and drummer Kevin Vaughn and formed The Heartless Bastards.
After touring extensively, Heartless Bastards were signed to Fat Possum Records, which released both the band's 2005 debut, Stairs and Elevators, and its follow-up, All This Time, a year later.
Songs performed: "All This Time," "Into the Open," and "Searching For The Ghost."
Guests
Resources
Related Stories