Dave Stoddard performs in studio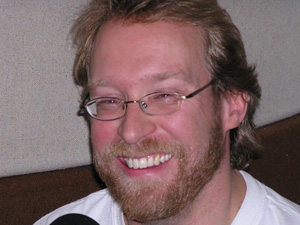 Being compared to Randy Newman isn't a bad thing for most musicians. And Dave Stoddard loves it. He's a songwriter originally from Wisconsin, but makes his home in Fergus Falls these days. He writes, well...like Randy Newman, only he's not. His songs are very clever. They can be funny, heavy or sweet enough to draw a tear.
He made chocolate chip cookies and brought them to The Morning Show studio with Dale and Jim Ed.
Songs performed: "The First Thanksgiving," "My Town," or "River of Love."
Guests
Resources
Related Stories