Justin Roth performs in studio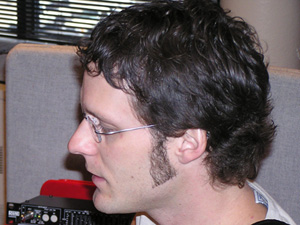 Justin Roth has a problem. A good problem, though. He's a Minnesota boy, has a few records out and plays a LOT. But most of his gigs are on the road: in the Northeast, West, Mountains and not much in his hometown.
Until now.
The singer-songwriter opened recently for David Wilcox at the Fitzgerald Theater. He stopped in the Morning Show studios to introduce himself to Dale and Jim Ed.
Songs performed: "Shine," "She Dances," and "Bagshot Row."
Guests
Resources
Related Stories