Larry Long performs in studio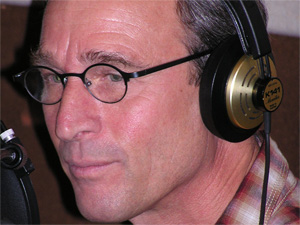 Larry Long is a troubadour from Minnesota. He's been writing and singing for well over three decades in the style of Woody Guthrie and uses his music for community service and education. He recently wrote all of the music for the Wellstone production at the History Theater.
30 years ago, he and his friend Fiddlin' Pete Watercott hopped trains and played music all over the US. This weekend, they're celebrating their friendship with a reunion concert at the Cedar.
Larry stopped by the Morning Show studio with his friends Larry Dalton and Martial Besombes to play a few tunes for Dale and Jim Ed.
Songs performed: "This Ground Is Holy Ground," "Butterflies Dancing," and "Eyes of My Father."
Guests
Resources
Related Stories