Tahiti 80 performs in studio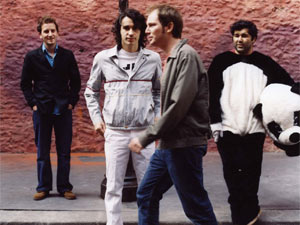 English is the official language of rock and roll, at least according to Tahiti 80 lead singer Xavier Boyer. He says the French quartet decided to sing all of their songs in English because it felt more authentic.
Their third and most recent CD is Fosbury, named after high jump legend Dick Fosbury.
Songs Performed: "Changes," "Chinatown," and "Big Day."
Guests
Resources
Related Stories