Brazilian Girls perform in studio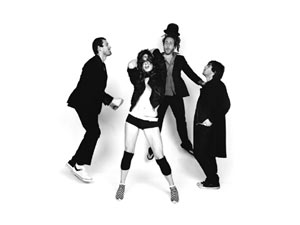 First off, no one in the band is Brazilian. Secondly, there's only one girl, lead singer Sabina Sciubba.
Brazilian Girls started to build their fan base in 2004 on New York's Lower East Side with a weekly night at the ultra-hip club Nublu. Their second album "Talk to La Bomb" came out in Sept. of 2006 and was co-produced by Ric Ocasek.
Songs performed: "Last Call," "Jique," and "Nicotine."
Guests
Resources
Related Stories