Sonya Kitchell performs in studio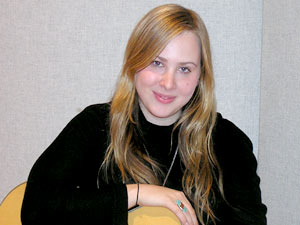 Sonya Kitchell's rare gift may result from some fortuitous conspiracy of genetics and environment, or it may be the manifestation of something more mystical -- but there's certainly no denying her exceptional talent. Kitchell is an eloquent songwriter, dazzling singer and old soul who just happens to be 17 years of age.
This budding artist's extraordinary gift lies not just in her songs and singing but in the decisions she makes within both realms. To hear where Kitchell chooses to go, one moment to the next, in any of these songs is to experience, all at once, her taste, her preternatural musical savvy and her depth.
Songs performed: "No Matter What," "Can't Get You Out of My Mind," and "Losing Your Mind."
Guests
Resources
Related Stories