Jeremy Messersmith Creates Dark Lyrics and Sweet Melodies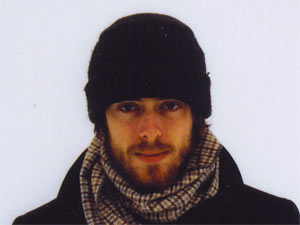 Minneapolis singer-songwriter Jeremy Messersmith claims to be a hermit. Indeed, he's probably not exaggerating; although he moved to Minnesota in 1999, he only made it to the 7th Street Entry for the first time in 2007, and that was only when he was invited to play the venue.
The lyrics of his songs also suggest that he's a little on the glum side of things, although those dark lyrics all come supported by a musical spoonful of sugar: beautiful, catchy melodies. Messersmith dropped by the Maude Moon Weyerhaeuser studio to play a couple of tunes from his Alcatraz Kid CD for Mary Lucia.
Guests
Resources
Related Stories