Piper's Crow bucks expectations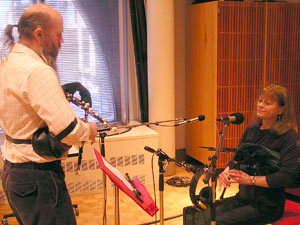 Two sets of bagpipes in one room at the same time. Sounds impossible, but the result is lovely when it is members of the Minnesota-based Celtic ensemble, Piper's Crow.
They're presenting a tribute show to the writing of Scotland's own Robert Burns at the Cedar Cultural Center.
Songs performed: "My Heart is Sair," "Molasses Biscuits/Walker St./Maid of Argyle (Reels)," and "Rattlin' Roarin' Willie/I Hae a Wife of My Ain."
Guests
Resources
Related Stories