The New Riverside Ramblers keep the Cajun coming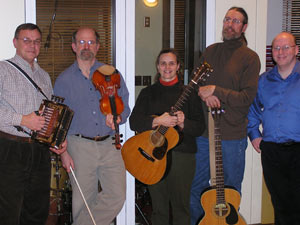 The New Riverside Ramblers have been a big part of Minnesota's traditional Cajun music revival for years. They make regular appearances around town to promote the Louisiana music and even offer dance lessons at their shows.
They're doing their annual pre-Mardi Gras show at the Cedar and stopped in The Morning Show studio to chat with Dale and Jim Ed.
Songs performed: "Standard Mill Two-Step," "Mon Ami," and "Whiskey C'est Mon Ami."
Guests
Resources
Related Stories