Bringing Easter Parade to the stage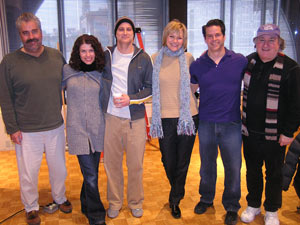 The Chanhassen Dinner Theatres were granted permission to take an Irving Berlin film musical and premeire a new stage musical from the 1948 film, "Easter Parade". The film starred Fred Astaire and Judy Garland.
Chanhassen Artistic Director Michael Brindisi was able to take some liberties with the story and embellish as needed. The result is a new production at the Chanhassen main stage which runs through June.
Brindisi the cast visited the Morning Show studio to talk up the show with Dale and Jim Ed.
Songs performed: "Steppin' Out With My Baby," "A Couple of Swells," "The Song Is Ended," and "Old Fashioned Walk/Easter Parade."
Resources
Related Stories