Jesse Sykes & The Sweet Hereafter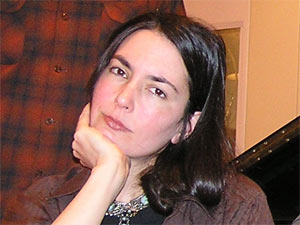 Sometimes, a band-name just seems self-evident. Jesse Sykes woke up one day to find she'd lost her band and her marriage, and guitarist Phil Wandscher had just departed the group Whiskeytown. When the two met and started playing and writing together, the chemistry they discovered led to exciting new horizons for both of them, and The Sweet Hereafter was born.
They full group played songs from their latest disc, "Like, Love, Lust, and the Open Halls of the Soul."
Songs performed: "The Air Is Thin," "Eisenhower Moon," and "Open Hall Of The Soul."
Guests
Resources
Related Stories