Six Parts Seven makes music the focus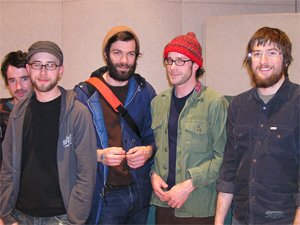 When the band Six Parts Seven was founded, they made a decision: they didn't want beautiful music ruined by poor vocals, so rather than wait for the perfect singer they decided to go instrumental.
Though they have since worked with several well-known vocalists, they continue to focus on the music and the hope that their music puts the listener into a good place.
Songs performed: "Conversation Heart," "September," and "Knock At My Door."
Guests
Resources
Related Stories