Brother Ali: Live from SXSW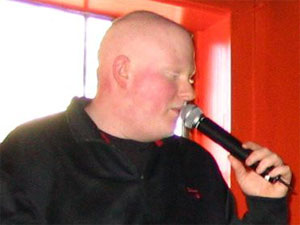 Brother Ali's second full album The Undisputed Truth will be released in April, 2007. The Minneapolis rapper has been through some hard times in the past few years. He and his wife split. They fought over their son. Ali was homeless for a spell.
He takes on those personal stories on the new CD, but also reaches stretches beyond his personal life to take on politics.
Songs performed: "Truth is," and "Uncle Sam and *damn"
Guests
Resources
Related Stories
1 Photo
Brother Ali

(Photo courtesy Rhymesayers Entertainment

)