Peter Bjorn and John: Live from SXSW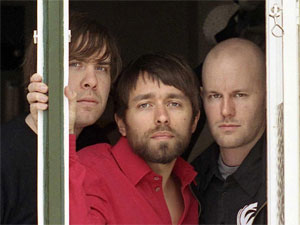 The sentence that follows is grammatically correct, it's just that the Swedish trio Peter Bjorn and John don't like commas. The group formed in Stockholm in 1999, but only really broke out with their third album and the single "Young Folks" which has been a hit in Australia, the UK, their home country and - of course - on YouTube.
Despite having their bass guitar stolen the evening before and suffering through a short power outage at the venue, the band opened our SXSW set to talke with Steve Seel about language barriers, touring, and whistling.
Songs performed: "Paris 2004," "Amsterdam," and "Young Folks."
Guests
Resources
Related Stories