Vieux Farka Toure performs in The Current studios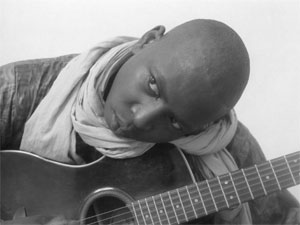 Vieux Farka Toure's father, like many parents before him, did not want his son to become a musician. And like many children before him, Vieux ignored his father's wishes and took up the guitar. The added little twist to this timeless tale is that Vieux's father was Ali Farka Toure, one of the most celebrated Malian musicians of all time.
The younger Toure has just released his first album. Steve Seel chatted with him through and interpreter in the Current studios.
Songs performed: "Wosoubour," "Dounia," and "Sangare."
Guests
Resources
Related Stories