What Made Milwaukee Famous performs in studio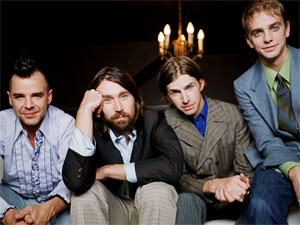 The music of What Made Milwaukee Famous can go from loud to soft to sensitive to detached so smoothly, there's always a sense of both familiarity and surprise for the listener.
The Native sons of Austin, Texas stopped by the Current studios before their gig at 7th Street Entry to perform a few songs and to chat with Mark Wheat.
Songs performed: "Blood, Sweat and Fears," "Sweet Lady," and "Hellodrama."
Guests
What Made Milwaukee Famous
Resources
Related Stories